"Grotto" a collaboration with the wonderful Francisco Lobo, 2008, Whitecross Gallery, London.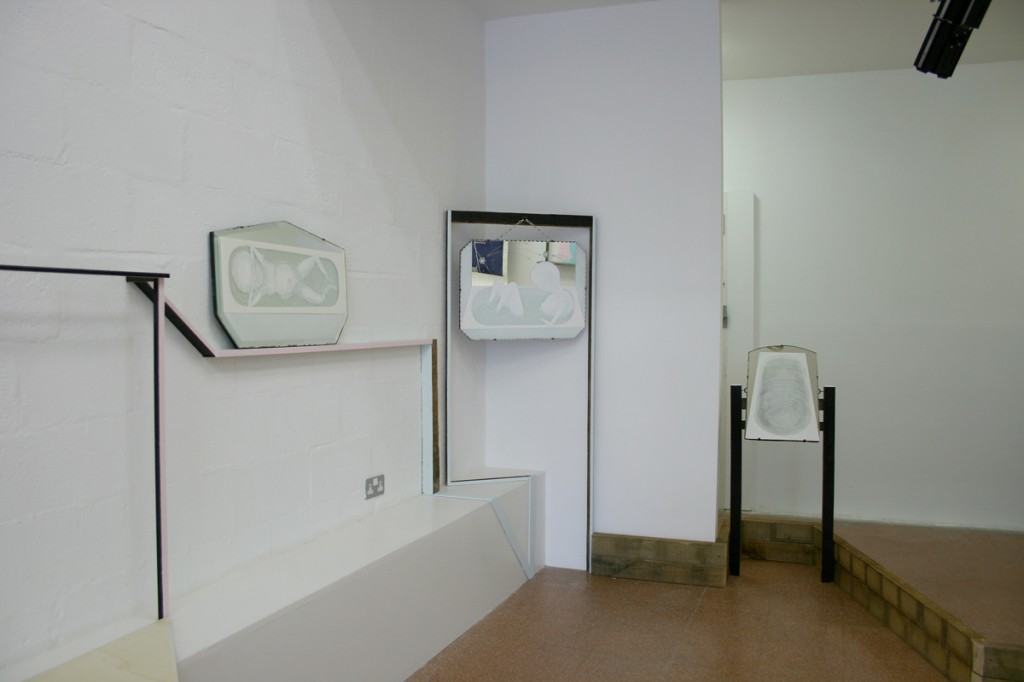 Bath (1-3), 2008, Mathew Newton, acrylic and enamel on found mirror.
"Grotto" evolved from a desire to explore how a family of artworks could, through a cumulative process, be made to participate with each other in a protective or intimate way. Here the word 'grotto' stands both for home and place of disquiet, constructed protection and threat of collapse. It invokes the immersion of the subject inside his own play, and at the same time the artificiality or sharpness of this endeavour. A binding principle for 'Grotto' is the coincidence of a sense of immersion in sculpted space and the representation of immersed figures and tragic sculptural sets.
This work is a collaborative project where an over-arching structure is both the starting point and the environment in which smaller artworks are presented. It is also an effort to recover and rethink interdependence and staged links between painting, sculpture and print.
A prospective sculptural intervention fills the gallery space, creating a maze in which the viewer can roam. Wooden constructions and coloured sculptures are spread through walls and floor, clustering around painted mirrors at times, and generally engaging with the gallery space, carrying it along, reworking boundaries between artworks, gallery wall and viewers.
The painted mirrors, prints and drawings work as catalysts and keys for the general intervention.  There is a correspondence between the situation of the viewer and the smaller works in which the human figure is staged as somehow submerged and lost inside its own theatre. In the painted mirrors, figures bathe in ghostly fashion, dissolving into their domestic environment, as if in a precarious retreat. In other drawings and prints these figures reappear, diving for protection, or smearing their own face in a manner that reminds one of a Ballard line "in the shaving mirror the nurses held up to my face I resembled an alarmed contortionist, startled by his own deviant anatomy".
In the woodcut prints the human figure tampers with crosses, trying to see through them, or engaging with them, drawing parallels between the promises inherent in religious thought and our expectations regarding the artwork and the artist. Several drawings document and parallel the design of the intervention itself – the sculptural elements are left alone, as an incomplete stage set, calling for attention.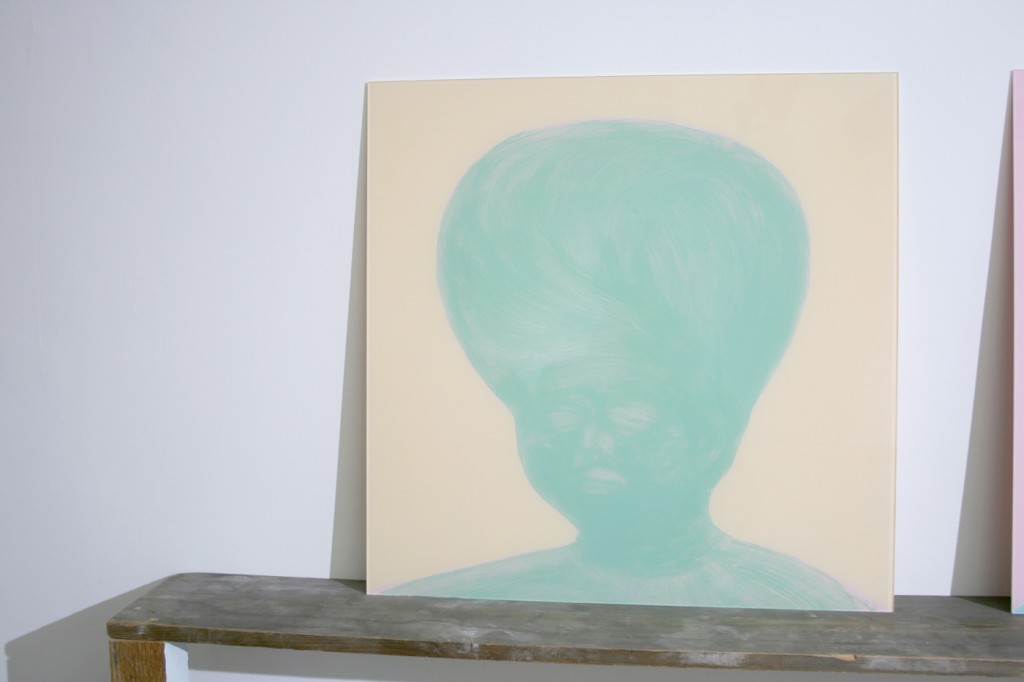 Paintings for Hospitals (1), 2008, Mathew Newton, acrylic on perspex.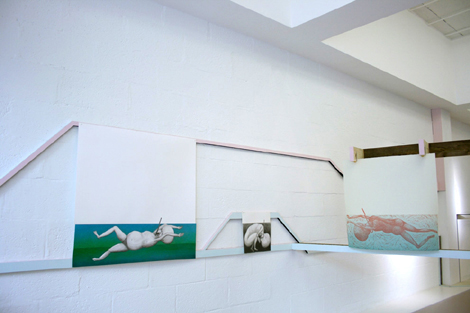 Snorkelling (1-3), 2008, Mathew Newton.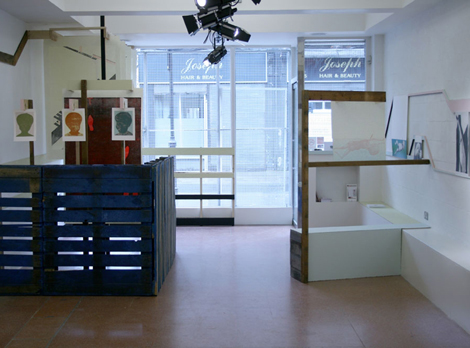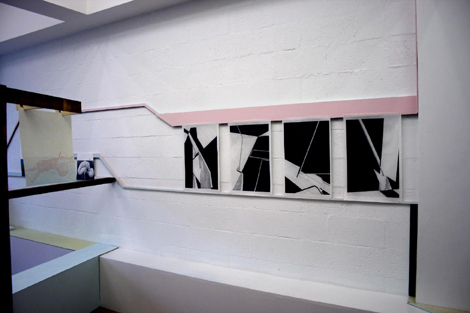 Grotto Study 1, 2, 3, 4 , 2008, Francisco Lobo, pencil on paper, 38 x 58 cm.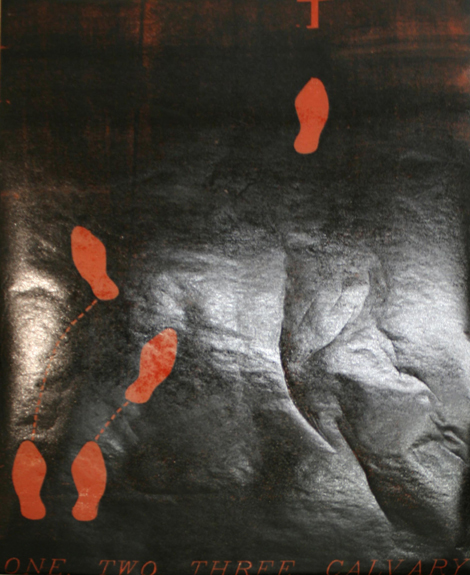 One, two, three, 2008, Francisco Lobo, woodcut print, edition of 10, 83 x 142 cm.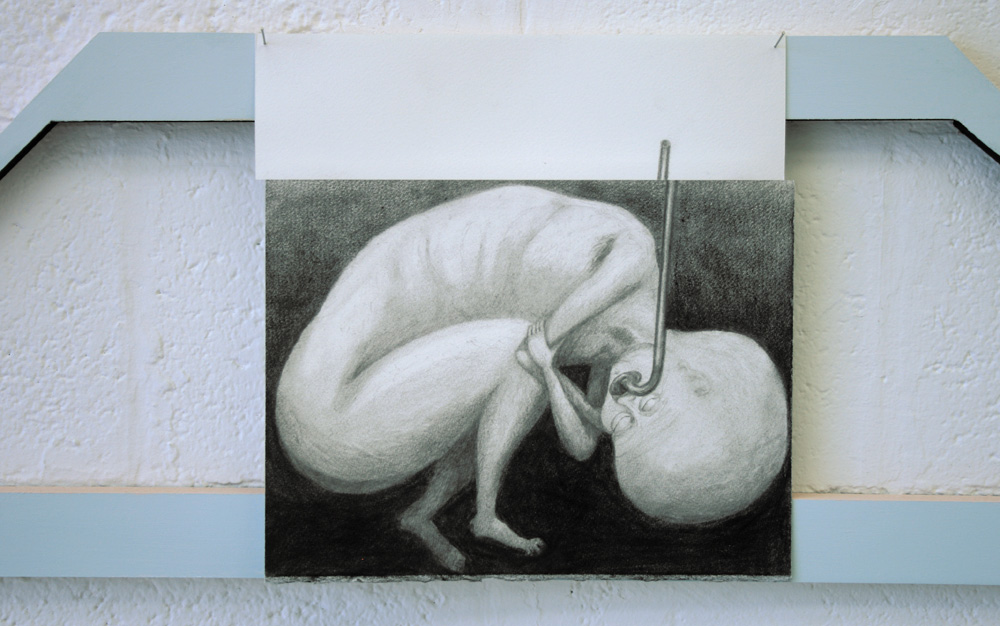 Snorkelling (1), 2008, Mathew Newton, pencil on paper, 30 x 30 cm.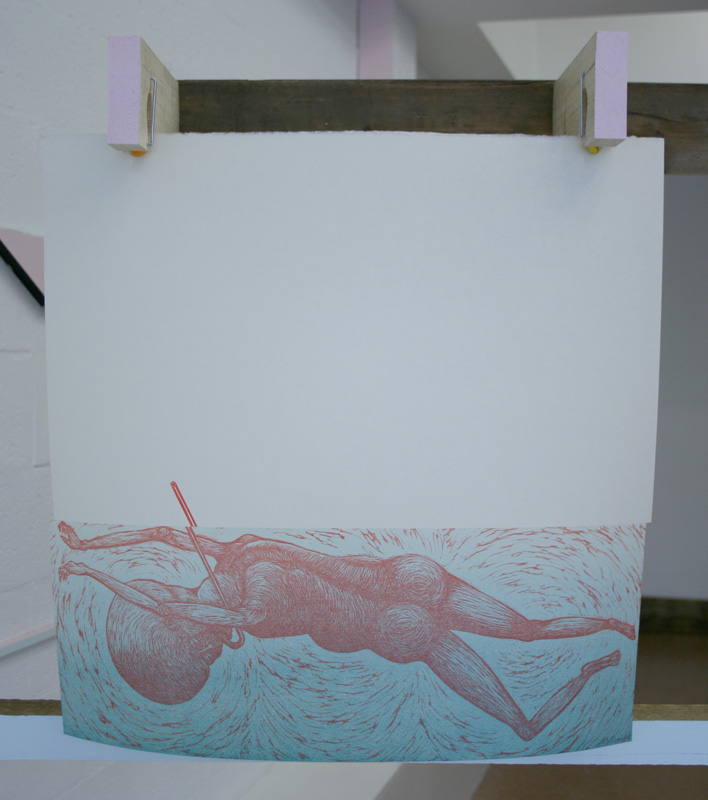 Snorkelling (3), 2008, Mathew Newton, linocut prnt, 60 x 70 cm.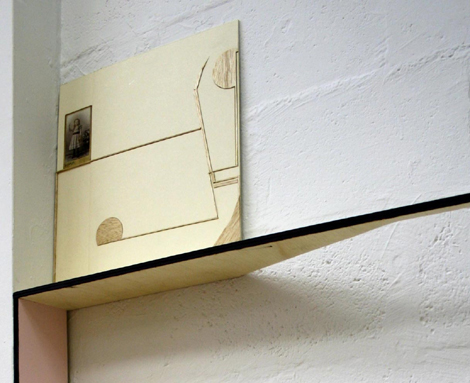 Narcisse, 2008, Francisco Lobo, found photo, mounting board, wood, 37 x 41 cm.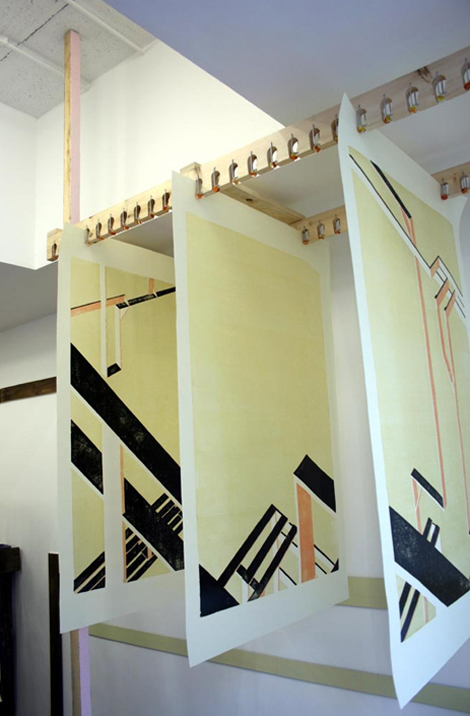 Green Woods, 2008, Francisco Lobo, woodcut print, edition of 10, 360 x 144 cm.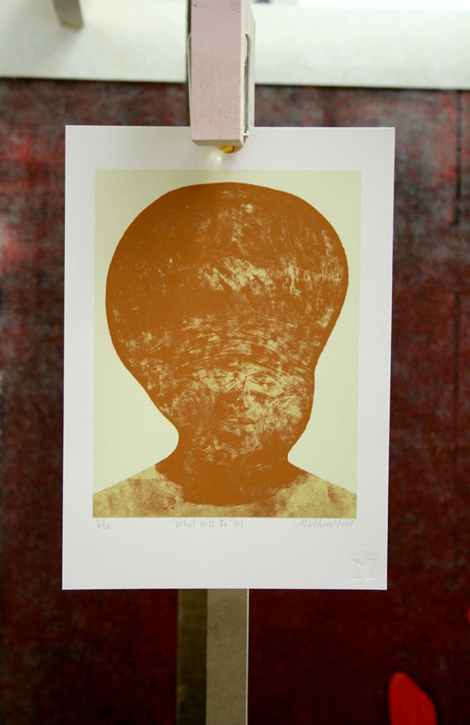 What Will Be, 2008, Mathew Newton, archival digital print, edition of 30, 21 x 29 cm.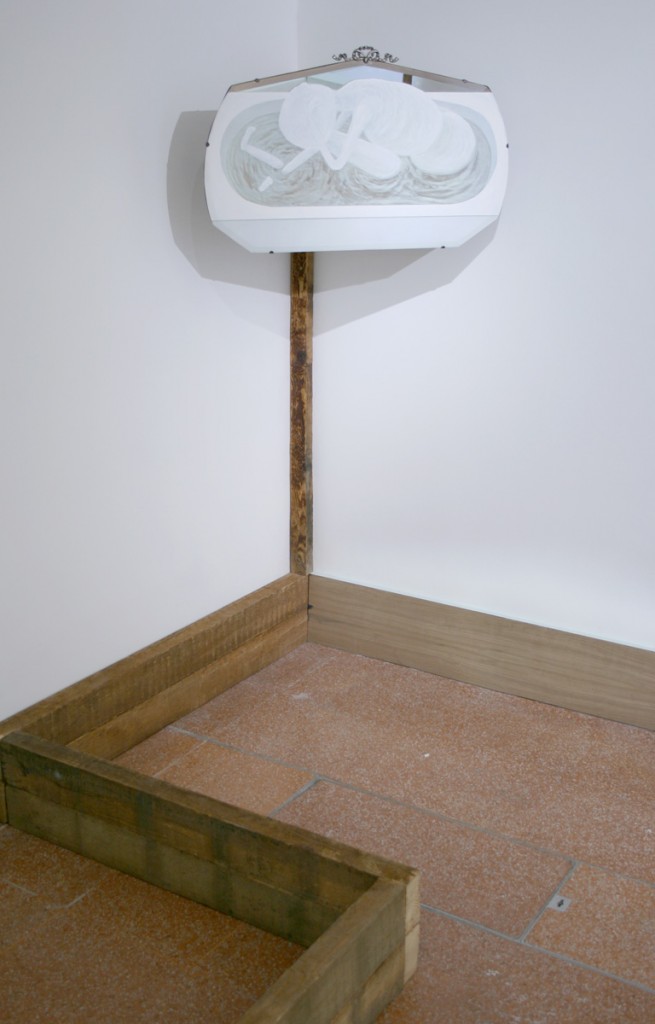 Bath (4), 2008, Mathew Newton, acrylic and enamel on found mirror, 70 x 50cm