The Moon is high, The Krona is low
6th–16th October 2011
Detroit
, Stockholm,
Sweden.
detroitstockholm.com
—->
The Universe is a pencil drawing.
A rainy day is a 180cm tall rocket made from toilet roll tubes.
Enterprise to Endeavor, then back to Atlantis is a model made from 10,000 matchsticks.#
Falling in and out is a room with phantasmagorical plastic pop bottles*, a memory foam mattress, space blanket and a tie-dyed pillow.
Like ants on a piece of paper is a series of screen prints resembling universes, galaxies, planets, atoms or particles.
Lost on Mars is three photographs documenting a period of residency on the deserted island Källskär in the Finnish archipelago.
E.T in concrete is a screen printed photo from Seriegården (The Comics Garden) on Gotland.?
# 10,000 is very approximate. The model was made without reference to plans, a technically inaccurate matchstick model resembling a space shuttle.
* fans, lights, chopped up crisp packets.
? Seriegården was started in 1959 by Knut Karlsson and in 1980 Björn, his son took over. The garden now contains almost 300 idiosyncratic "life-size" concrete figures of past and present cartoon characters and E.T.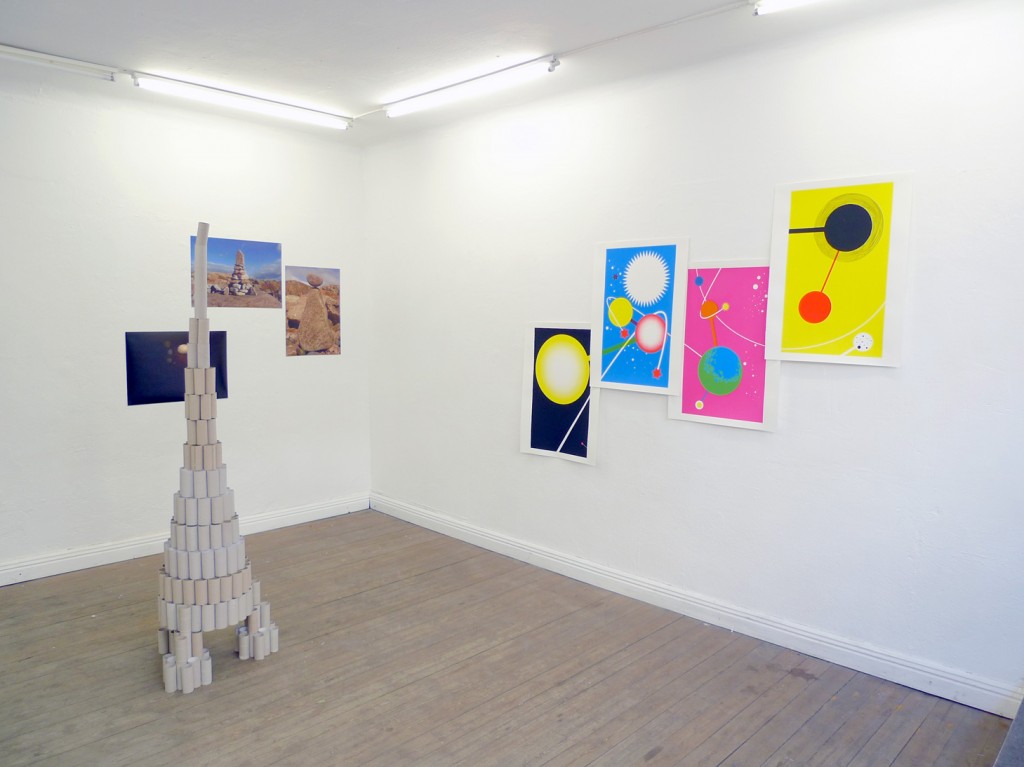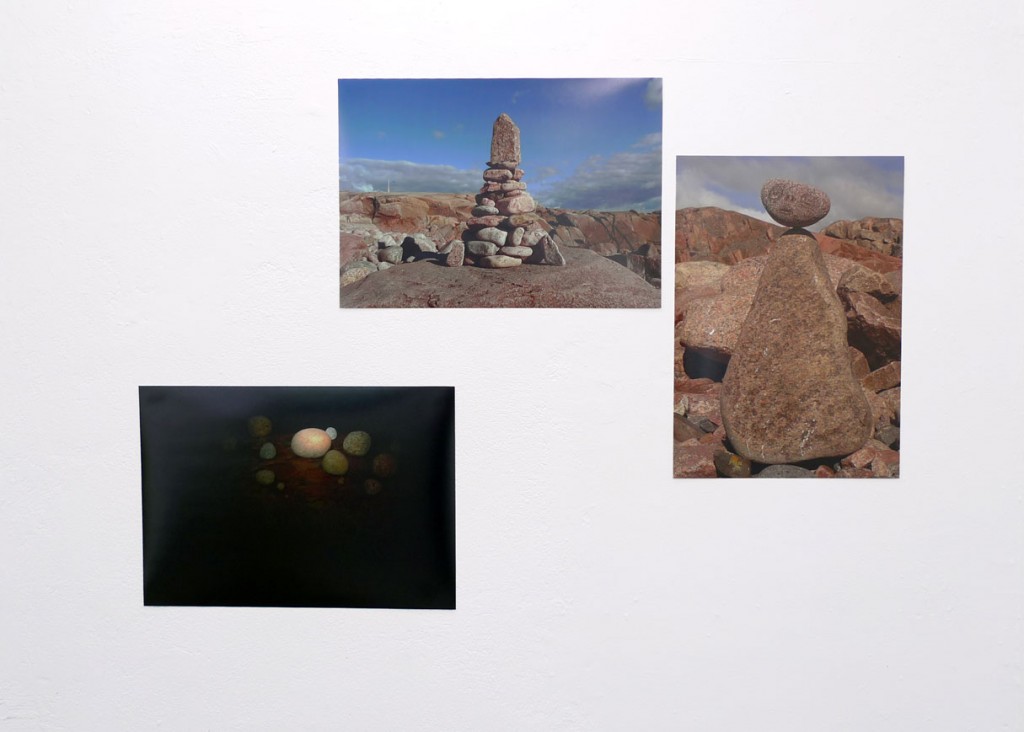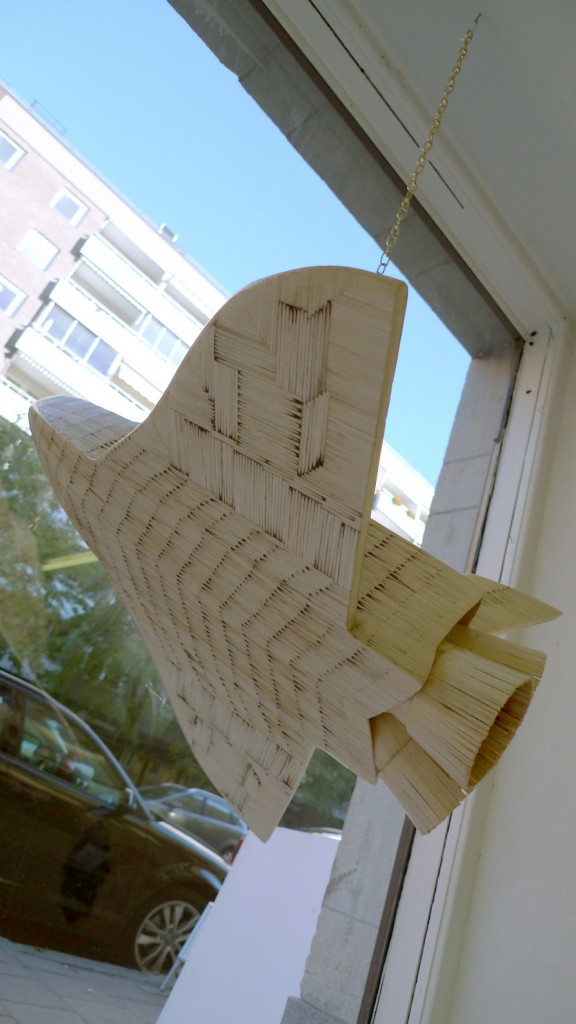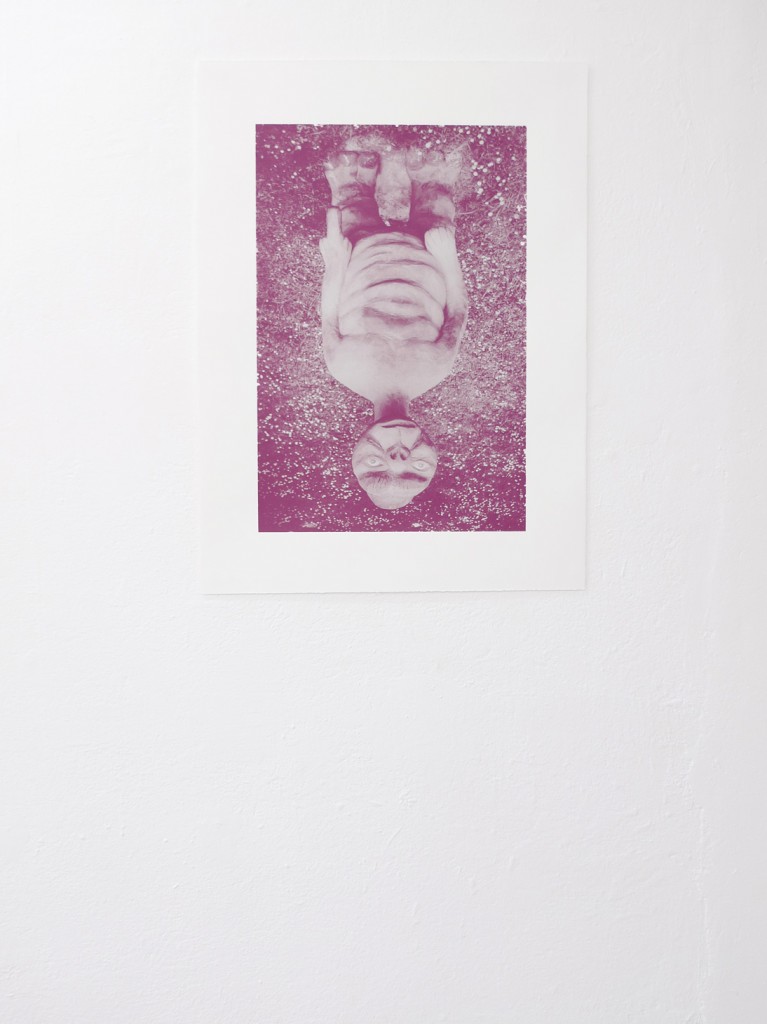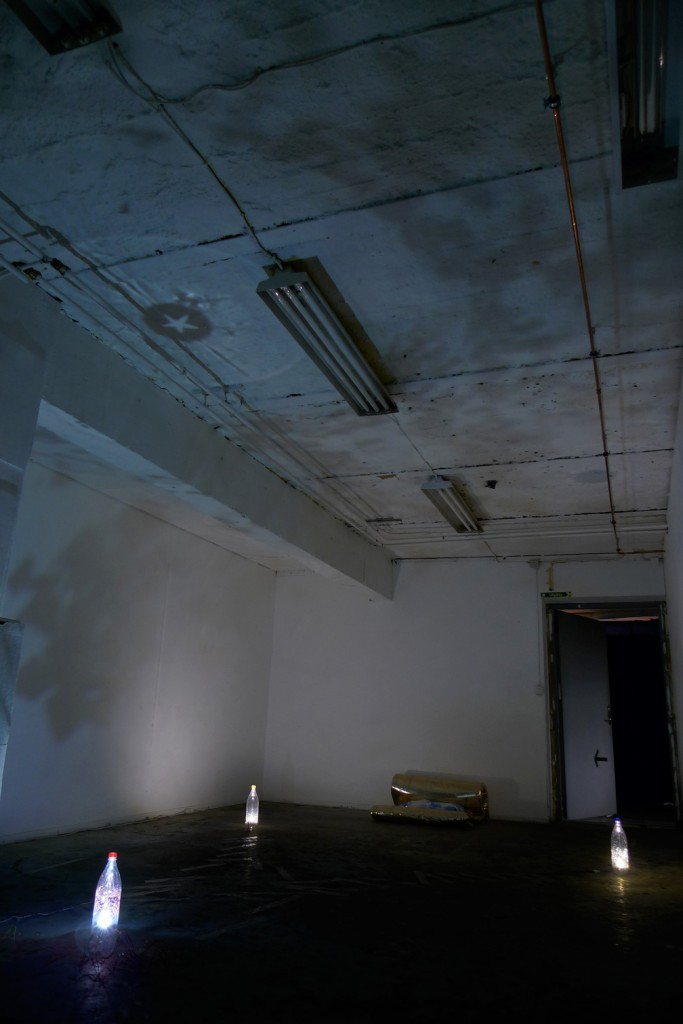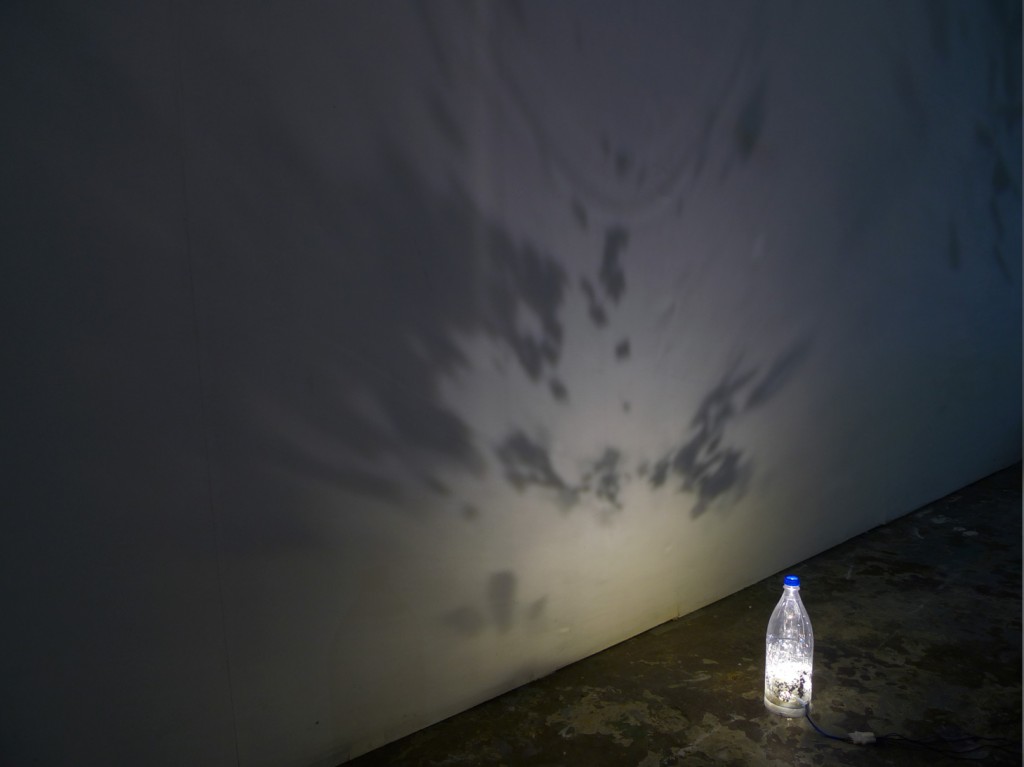 —->
WATCH A SHORT FILM OF FALLING IN AND OUT HERE —-> FalingInAndOut
<—-